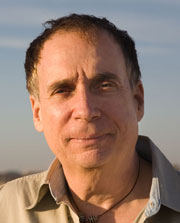 Tom Kenyon
Tom Kenyon
Tom received his undergraduate degree in Communications and Speech at the University of North Carolina and his Masters in Psychological Counseling at Columbia Pacific University. His post-graduate training is in Ericksonian Medical Hypnosis, Neuro Linquistic Programming and Whole Brain Learning. Intrigued by the elegance and effectiveness of Ericksonian hypnosis, he integrates this modality into his psychotherapy practice.

Recognizing the power of sound, Tom began to compose music to deepen hypnotic states of awareness. As a result of his ten-year journey into Acoustic Brain Research he is considered a pioneer in the field of psychoacoustics—the scientific application of sound and music to affect the brain and psychological process.

Tom is the creator of over thirty psychoacoustic recordings that are used by clinicians and laypersons throughout the world. He is the author of several books and numerous articles and is an internationally acclaimed teacher and sound healer. He regularly conducts trainings and seminars in the US, Europe and Asia. 
Keynote: Sound of the Nagual: The Use of Sound in Shamanic Healing
Sunday, November 16 - 2:00pm to 3:00pm
In this program, Tom will discuss how sound is used in shamanic healing and journeying—particularly, how shamans use vocalization and indigenous instruments to alter perception. Through the lens of EEG studies and other research, he will explore how shamanic sound work shifts brain activity leading to profound altered states of consciousness.
Using this scientific platform as a foundation, Tom will talk about the phenomena that take place during shamanic states of awareness. Specifically, he will look at how sound alters brain activity affecting both physiology and perception. It is Tom's conviction that shamanic sound patterns alter the perception of time, and it is this alteration of perceived time that opens the doorway into shamanic states of awareness. He also believes shamanic sound work alters physiology in profound ways.
This is a multi-media and multi-cultural experience as Tom explores shamanic healing from many different perspectives—including those of psychoacoustics, neuropsychology, transpersonal psychology, comparative anthropology and ethnomusicology. The program will end with a live presentation of shamanic healing using a shamanic drum and Tom's nearly four-octave range voice.

Goal: To present an intellectual foundation for the understanding of shamanic sound-based healing within a transpersonal/psychological context and to show how sound patterns used in shamanic healing affect brain activity.

Learning Objectives:
To learn a shamanic sound-based healing system within a transpersonal paradigm,

To understand how sound is used in shamanic healing to alter brain activity and support the psychotherapeutic process, and

To enter into a psychologically appropriate shamanic healing journey, gaining an integration of the intellectual and the experiential.
Workshop: The Portal: An Experience in Shamanic Sound Work
Sunday, November 16 - 3:30pm  to 5:30pm
In this program, Tom takes you into the world of shamanic sound work. This is a highly experiential event in which you can enter directly into the mysteries of the shamanic state. We will explore these states through the language of science and comparative shamanism. We will also look at how different shamanic traditions work with sound as a 'portal into the other worlds' and how this type of sound work alters brain activity. We will discuss and demonstrate the use of sound-codes in shamanic healing, allowing you to explore their mind-altering effects.  The idea of 'other worlds' from both the shamanic and transpersonal psychological perspectives will also be explored. This provides an intellectual approach that allows you to more easily enter into the shamanic experience—whether you believe the content of such experiences is real or symbolic.

In the last portion of this program, you are guided into a complete shamanic healing journey.


Goal: To introduce indigenous shamanic sound traditions and demonstrate how sound alters brain activity bringing unconscious psychological forces into conscious awareness.
Learning Objectives:
To learn how shamanic traditions work with sound to open portals into other worlds from both the shamanic and transpersonal psychological perspectives,

 To demonstrate the mind-altering psychoacoustic effects of sound-codes, and

To experience a shamanic healing journey.