Categories:

By Subject:


Specials:

Conferences:




Universal Laws: Keely' Secrets Never Before Revealed



Title:

Dale Pond



Author:


Price:



$19.95



Availability:



In Stock




Description:




One hundred years ago, scientist/inventor/philospher John Keely built various devices that were able to overcome gravity, tunnel through rock using a hend-held device, use acoustics to power engines, and create superconductivity by using wires made of gold, silver and platinum. Almost lost, this book finally compiles ten years of research by the editor/author that explains the technology used. Understandable to the laymen and useful to the most advanced researcher.

The physics of sympathetic vibrations is the unification of many different scientific, engineering and philosophical disciplines into a new paradigm. This science demonstrates the commonality that underlies all phenomena — vibration! This book will be fascinating to both laymen and the most advanced scientists. Maybe you will be the one to be able to duplicate some of the incredible machines that John Keely developed which were all but lost for a hundred years. This monumental work contains the mathematics and basic principles which can usher in a new awareness as well as new sources of energy..


ISBN#
Publisher:

1-57282-003-9



The Message Company, Santa Fe, NM.



Shipping:
United States


Our shipping and handling policy is real simple - just add
$3.95 to the total order irregardless of the number of
items ordered. We will ship media mail. For priority mail,
add $3 more per item. For overnight delivery, add
$18 per item. New Mexico residents add 6.3125% tax.



Shipping: Other Countries



For Canada, add $6.95 for surface mail for up to four items.
Inquire for larger orders or rush shipments. For all other
countries, please ask for a quote by emailing us at
[email protected]

Add to Shopping Cart



DVDs, CDs, Audio and Video Tapes


Cutting-Edge Business Training and Self-Study Resources
Produced by: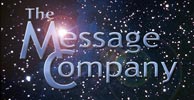 4 Camino Azul
Santa Fe, NM 87508 USA
Phone: 505-474-0998
Fax: 505-471-2584

Email Us
If you have difficulties using this site, please email the webmaster.