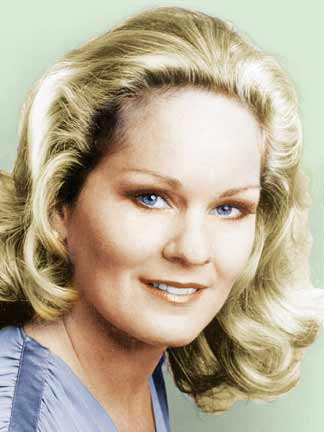 Mary Elizabeth Wakefield
Mary Elizabeth Wakefield is an internationally recognized author, teacher, Oriental medical practitioner and musician – a licensed acupuncturist, herbalist, Zen shiatsu and cranio-sacral therapist, and an opera singer. An outspoken and articulate advocate of Oriental medicine, she is creator of innovative treatment protocols and writer for acupuncture periodicals – including a regular column in Acupuncture Today magazine – and has contributed significantly to raising public awareness of facial acupuncture as a viable and holistic treatment modality. She is also the co-creator of (with MichelAngelo) of Facial Soundscapes: Harmonic Renewal, a vibrational tuning fork facial. As a professional opera singer, Ms.

Wakefield has performed extensively in the United States and abroad, including concerts a New York's prestigious Carnegie Hall. She is also an accomplished flutist. She holds degrees in music from the University of Michigan and the opera school at Indianan University. Ms Wakefield is the writer and originator of Chakras in a Trunk, an experiential musical journey through the 7 chakras that has been performed in New York City and elsewhere.
http://www.chiakra.com
Workshop: Facial Soundscapes: Harmonic Renewal: A Tuning Fork Facial
Santa Fe Room, Sunday, November 11
2:00 pm to 5:30 pm
There is increasing interest on the part of the general public in sound healing, paralleled by an overwhelming concern upon the part of the Baby Boomer demographic to reconfigure the "face" of aging, seeking alternatives to the all-pervasive paradigm of cosmetic surgery.
This innovative modality, based upon the theories and practice of Oriental medicine, will introduce the participants to a non-invasive, gentle, hands-on vibrational healing treatment that is both constitutional and cosmo-esthetic, in that the transformational planetary energies of these particular tuning forks will likewise be used to harmonize the facial landscape. Contributing to more "healthy" aging. The session will culminate with a demonstration treatment by the instructors, incorporating a topical herbal protocol, including the application of jade rollers to the face.
Explore, through the lecture and slide presentation, the constituents of music theory – intervals and harmony – as relevant to sound medicine. There will be discussion and participation in recognizing musical overtones and voicing the various musical intervals employed in the treatments. Mary and MichelAngelo bring a unique perspective informed by their collective 40 + years of experience as music professionals, performers and teachers.
Learn the proper techniques for resonating the tuning forks and placing them upon the body, and in particular, those specialized techniques they have devised to address the facial terrain. This will be followed by a full demonstration of the Facial Soundscapes treatment protocol, and will be accompanied by a slide show. Charts and handouts will also be distributed to the participants.
Goal:
You will receive exposure to a cutting-edge vibrational protocol that may be used to harmonize constitutional imbalances that, in addition to impacting general health, may manifest in the facial landscape.
Learning Objectives:
- To introduce a holistic perspective on beauty informed by the precepts of Oriental medicine, in particular as they are expressed through the vibrational treatment strategy of Facial Soundscapes.
- To gain knowledge of the connections between constitutional disharmony and premature aging, and how best to address these issues in a constitutional facial treatment, and
- To acquire a rudimentary familiarity with the intervallic constituents and planetary archetypes of the Acutonics tuning forks employed in this treatment, and the techniques involved in their application.