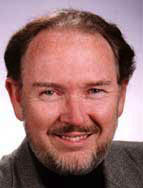 Don Campbell

Don Campbell, composer, author, The Mozart Effect, Introduction to the Musical Brain and The Mozart Effect for Children.

Don Campbell is a musician, teacher and researcher on the effects of sound and music on health, memory and consciousness. He has authored 17 books including The Mozart Effect and Harmony of Health. Don is the Director of Acoustic Activities for Aesthetic Audio Systems, which provides quality music to healthcare facilities. He is currently on the board of the American Music Research Center and Advisory Board of the Society of Arts in Healthcare. www.mozarteffect.com

Keynote: Music, Spirit and Soul
Ballroom, Friday, November 9
2:00pm to 3:00pm

Music has a dynamic power to bring transformation and inspiration to every generation. This program traces the history of rhythm and tone from the ancient origins in Asia and Africa to present day sacred practices. Explore the impact of sound on spirit and soul by defining how different cultures use music to pray, heal and maintain connections with the Sacred. In this era of Interfaith dialogue, music and its components have become vital tools for communication of the emotional, physical and intellectual beliefs of the world today. Don's has completed his newest book, Sound Spirit: How Our Faith Makes us Human, based on his current studies in Interfaith Dialogue and Music.

Goal: To explore the sacred components of music that bring transformation, health and inspiration to different cultures and societies

Learning Objectives:
· To examine and define the difference between Spirit and Soul,
· To explore the common musical qualities in prayer, invocation and healing
in a sacred environment or ceremony, and
· To listen to a variety of styles of sacred music and understand the musical,
components that invoke a sacred experience.


Workshop: Advanced Healing Techniques for the Voice
Ballroom, Sunday, November 11
10:45am to 12 noon

For the past twenty-five years, dozens of vocal healing techniques have been Developed. We will explore the dynamic work of Dr. Paul Moses, author of The Voice of Neurosis and Laurel Keyes, author of Toning: The Creative Power of the Voice. The power of using the breath and voice for physical and mental analysis is more than intuitive; it is based on ten dynamic points that can be used for observation and self-improvement. The first part of the workshop will examine much of the current work on voice analysis; the second part will be participatory, using the voice and imagery based on Don Campbell's newest book, Creating Inner Harmony, Using Your Voice and Image to Heal.

Goal: To update and refresh participants with advanced techniques in vocal
health.

Learning Objectives:
· To explore ten points within the voice that hold vital information of health,
· To survey how the voice has been utilized in the past three decades to improve
health and well-being, and
· To experience how imagery and the voice can be used as a tool for inner balance,
healing and psychological exploration.