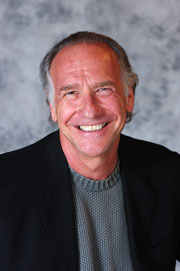 Richard Moss
Richard Moss, MD
Richard is an international spiritual teacher and visionary thinker. He has guided students from all over the world into increasing spiritual maturity, helping people of many disciplines and backgrounds to honor their own essential spirituality and become more authentically and fully human.  His work has inspired changes of consciousness in healthcare, business and teaching organizations.  Dr. Moss' teachings are a contemporary psychology of consciousness, that stands squarely in the lineage of the great wisdom traditions.  He is the author of The I That is We, How Shall I Live, The Second Miracle, The Mandala of Being and others.
Keynote: Conscious Dream Work in the Journey of Awakening
Wednesday, April 1 - 9:00 am to 10:15 am

Dreams have held a central place in many ancient societies. The importance of dreams was unquestioned and the ability to remember or even consciously alter a dream was taught and nurtured. In more contemporary times, dreams have inspired important breakthroughs in science, the most famous of which was Kerkule's discovery in a dream of the molecular structure of the benzene ring. Similarly, dream inspiration also contributed to literary masterpieces such as Dante's Divine Comedy, Voltaire's Candide, and Edgar Allen Poe's The Raven.
While dream work is always more art than science, Richard will propose a methodology for helping to encourage dreams as well as unlocking the symbolic and instructive information encoded in them.
Goal: To understand the importance of dream work in psycho-spiritual development.
Learning Objectives:
To develop a deep respect for the profound intelligence of the psyche,

To discover how to unlock what a particular dream is trying to make you conscious of, and
To experience an intuitive and embodied approach to receiving the wisdom of certain dreams.
Workshop: Symbolic Reality and the Power of Conscious Dream Work
Wednesday, April 1 - 1:30 pm to 3:00 pm and 3:30 pm to 4:30 pm

The particular importance of dream work is that dreams can bridge between the ego and the deeper self. Thus, conscious attention to dreams offers a means of making unconscious aspects of waking life conscious. This provides the potential for psychic rebalancing and awakening to a deeper intelligence.
Goal: To appreciate dream work as an inherently creative process not unlike dreaming itself.
Learning Objectives:
Learn a simple methodology for approaching dreams in an intuitive and embodied manner,

Be encouraged to be "taken down" into the psycho-emotional reality of the dream, and
Learn a process that allows cracks in the ego's armoring and integration of higher levels of consciousness.