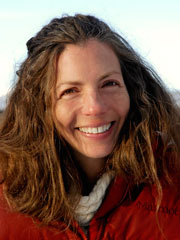 Leigh Ann Phillips
Leigh Ann Phillips
Leigh Ann is a singer/songwriter and sound healing practitioner who travels extensively through North America teaching the art of reading and shifting the energetic and physical body through sound. She also facilitates sound healing circles and private sound sessions using the joy of sound, inspiring people to let go of what is no longer needed.
She has won songwriting awards in the United States and England, and has released three CDs, Just Over Those Mountains, Journey Into the Mind, and her latest, Call of the Feather.
Workshop: Healing With Quartz Crystal Singing Bowls
Sunday, November 16  10:45 am to 12:00 pm
Now that science has proven the human body is crystalline in structure, it has been found that the quartz crystal singing bowls generate frequencies that can shift brain states, increasing intelligence, creativity, and problem solving ability while releasing emotional blockages in the body. Merging music and sound, Leigh Ann demonstrates specific techniques that allow the body to come into tonal harmony.  Learn the musical fifths in relation to the chakra system, as well as musical intervals that balance different parts of the body.  This is a highly experiential and participatory presentation.
Goal: To share experientially specific tools and modalities with the quartz crystal singing bowls to heal and harmonize the body.
Learning Objectives:
To learn the application of sound for the mental, emotional, spiritual and physical bodies releasing trauma and raising the energetic level and awareness of the body,

To read the body's response to sound, assisting people in their own self-healing, and

To learn the joy, wonder, and celebration of touching the soul with sound to assist in remembering the Oneness of Spirit.