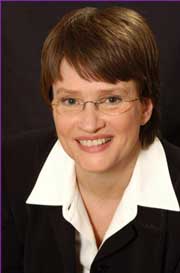 Dorinne Davis
Dorinne Davis, MA, CCC-A, FAAA, RCTC, BARA
Dorinne is founder of The Davis Center for Hearing. She is certified in 20 different sound-based therapies. Her background as an audiologist, combined with her knowledge of sound-based therapies, provides the foundation for her Tree of Sound Enhancement Therapy. Her Diagnostic Evaluation for Therapy Protocol determines if, when, how long, and in what order, any or all of the various therapies can be appropriately used for each person. Her most noticeable research was presented at the Acoustical Society of America and is known as The Davis Addendum to the Tomatis Effect. She is an international speaker on sound-based therapy and has written many articles and authored 4 books, including, Sound Bodies Through Sound Therapy and Every Day A Miracle: Success Stories with Sound Therapy..
Workshop: Supporting Natural Self Healing with Sound-Based Therapies
Tuesday, November 18 - 2:00 pm to 4:30 pm
Sound-based therapy involves the use of some form of sound vibration that impacts the body using special equipment, programs, modified music, and/or specific tones/beats, the need for which is identified with appropriate testing. Ms. Davis will explore the many sound-based therapies and apply them to her Tree of Sound Enhancement Therapy while sharing her new approach of listening to your own body's sounds as a way to self-tune for wellness enhancement. She will review the sound-based therapies of Auditory Integration Training, the Tomatis Method, and BioAcoustics. However, her focus will be on the Voice-Ear-Brain Connection as identified in The Tomatis Effect and The Davis Addendum to the Tomatis Effect. Participants will learn a self-tuning technique to support every day wellness.
Goal: To inform participants about the many different sound-based therapies as they apply to The Tree of Sound Enhancement Therapy.
Learning Objectives:
To learn about the parts of the Tree and how and why the therapies are appropriate for the Tree levels,
To learn about the Voice-Ear-Brain Connection, and
To inform participants about a technique of self-tuning,

to identify their needed sound, and
to learn how to tone with bone conduction.