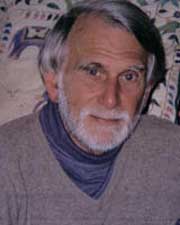 James D'Angelo
James D'Angelo, MMus, PhD
James has had a varied career in music as a pianist, organist, composer, lecturer and author. Formerly a professor of music within the City University of New York, he emigrated to teaching at the University of London. Informed by his study of Indian philosophy, self-actualizing psychology, Reiki, breath work, over toning and his practice of meditation and sacred Sufi movements, he established therapeutic sound courses on the European continent for the purpose of self-realization.
He is author of Healing With The Voice and The Healing Power of the Human Voice, as well as composer of Portraits of Krishna. He continues to present classical and jazz concerts.
Workshop: Awakening Chakra Energies Through Vocal Sound and Meditation
Sunday, November 16
room 10:45 am – 12 noon
The vibratory whirl of the chakras, an integral part of the soul, is a key to self-transformation, the liberation from our third-dimensional existence. The induction of vocal sound into these energy centers re-tunes the soul and provides sound health at every level. In this experiential program, various forms of toning, the sounding of mantra and natural sounds will be presented to alter the frequencies of the chakras. These will be explored as both outer and inner sound, the inner leading into the state of meditation where the greater healing takes place. Simple movements in the manner of Tai-Chi will be used to encourage and direct the sound. This program is primarily experiential with some lecture.
Goal: To awaken and transform the consciousness of persons through purifying the chakras using vocal sound.
Learning Objectives:
To achieve clarity and stillness of mind through the sound mediation process,
To re-tune the energy centers so as to remove limitations in one's psychology, and
To integrate the mind/body/spirit complex so as to reach a state of both wakefulness and relaxation.